160psi,5.5Lpm DC high pressure electric water pump with Standard 12V/24V (other voltage could offer as per clients request). This series pump are suitable for general water transfer,car washing,pressure booster,mist system,cleaning robotic,floor car & different kinds of industry usages.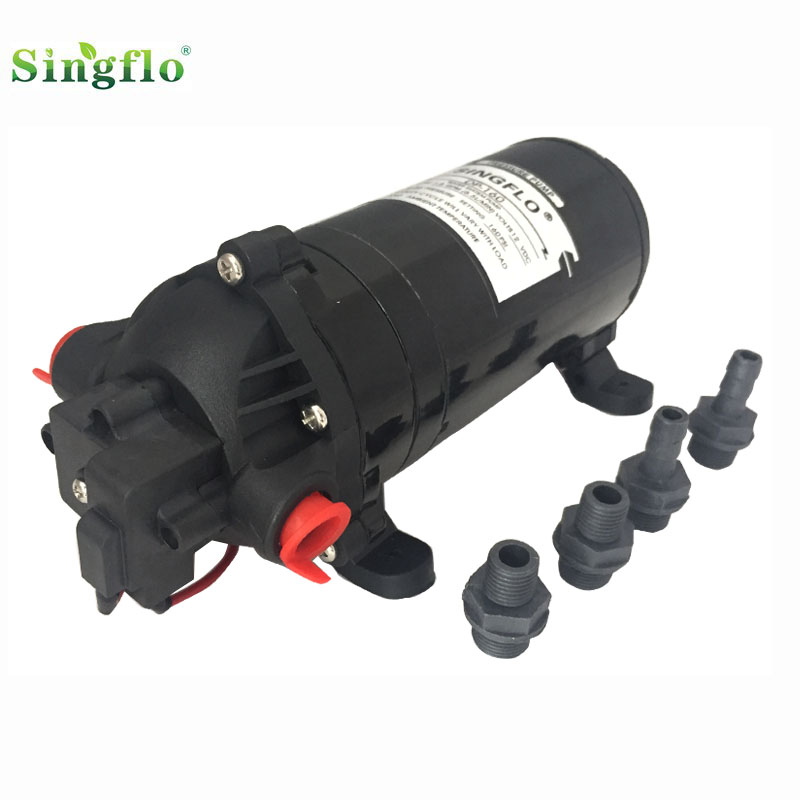 Special Function
*This is automatic demand water system pump has a built-in pressure switch,
which automatically starts and stops when the fixture is opened and closed.
*Easy to install,service and winterize.
*Self Priming
*Built-in Check valve
*Thermally Protected
Motor
Type:Permanent magnet,Thermally Protected
Duty Cycle:work intermittent
Pump
Type:3-chamber positive displacement
Liquid Temperature :140ºF(60°C)Maximum
Priming Capacbilities: 6 feet (1.8m) suction lift
Pump able to run dry without damage
Check Valve: (1-way operation) Prevents Reverse Flow
Material of Contruction
Motor Housing:Cast Iron
Pump Housing:Polypropylene
Valve: Viton or EPDM
Check valve spring Stainless Steel
Diaphragm: Santoprene
Ports Size:3/8'' hose barb x2 , 1/4'' BSPT male thread x 2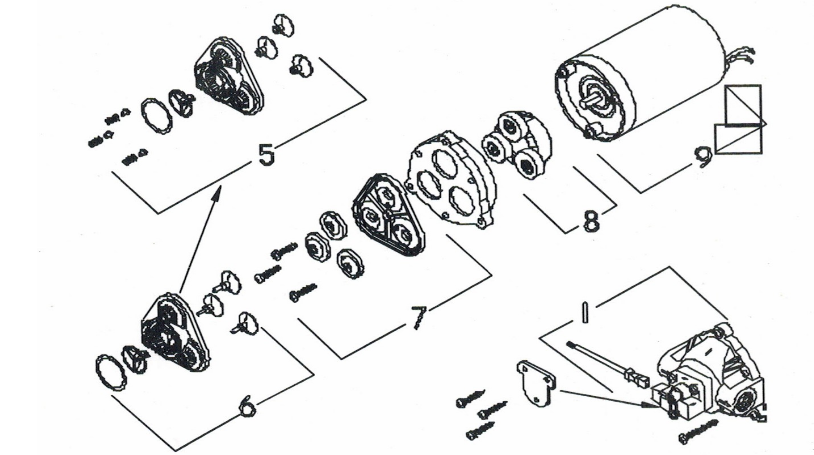 STANDARD PUMP CONFIGURATION
Model
Volt

Flow rate

LPM(GPM)

Pressure

PSI(BAR)

Amp Draw(A)
Bypass
DP-60
12
4.6(1.21)
60(4.14)
7
YES
DP-60B
24
4.5(1.18)
60(4.14)
4
YES
DP-80
12
5.5(1.45)
80(5.53)
8
YES
DP-100
12
5.5(1.45)
100(6.90)
9
YES
DP-120
12
5.5(1.45)
120(8.28)
9.5
YES
DP-120B
24
5.5(1.45)
120(8.28)
4.5
YES
DP-160
12
5.5(1.45)
160(11.0)
10.5
YES
DP-160B
24
5.5(1.45)
160(11.0)
4.20
YES
DP-100M
230
5.5(1.45)
100(6.9)
0.6
YES
DP-160S
120
5.5(1.45)
160(11.0)
1
YES
DP-120M
220
5.5(1.45)
120(8.28)
0.5
YES
DP-160M
220
5.5(1.45)
160(11.0)
0.55
YES
Dimension of car wash pump