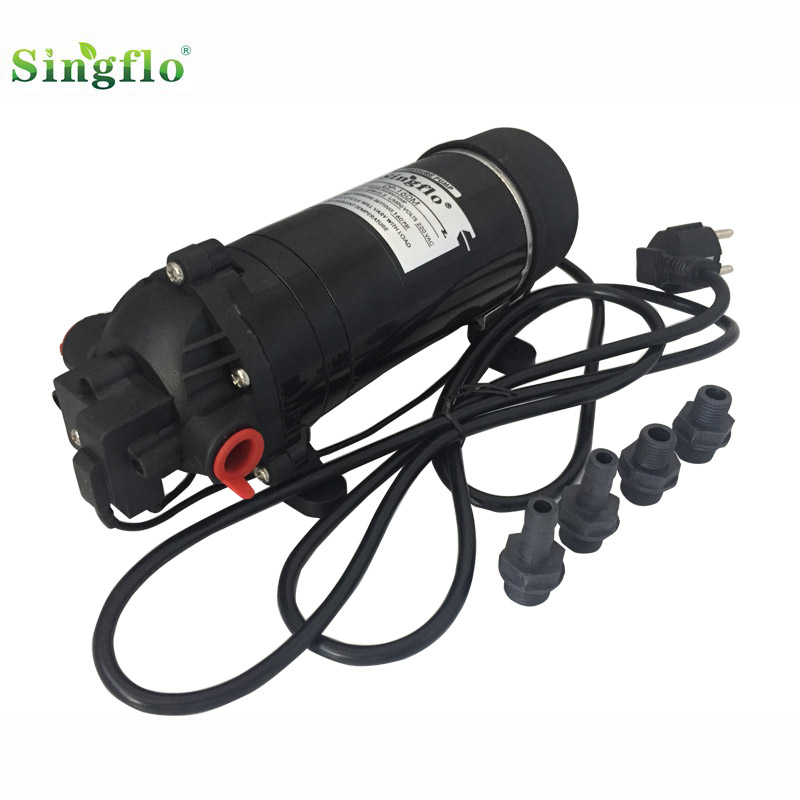 AC high pressure water pump with Standard 100-240V AC voltage (other voltage could offer as per clients request).
This series pump are suitable for
*Deck Washing
*Mist cooling system
*Spray equipment
*Cleaning equipment
*Reverse osmosis water purification system(RO)
*Water filter machine
*Chemistry metering
*Printing industry
*Sanitary industry
*Environmental protect
*Sea water desalination (on ship)
*Cleaning Robotic
Feature:
*Light weight and made from corrosion resistant materials which are suitable for fresh water,sea water,salt water,bilge water,beverage and chemical transfer.
*This is automatic demand water system pump has a built-in pressure switch,which automatically starts and stops when the fixture is opened and closed.
*Compact size, Easy to install,operation and maintenance
*Special valve & diaphragm for easy priming.
*Low power consumption
*Safety and reliability
*Built-in Check valve
*Thermally Protected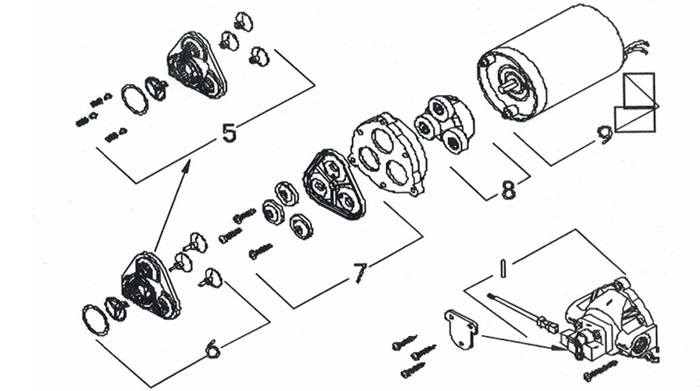 STANDARD PUMP CONFIGURATION
Model
Volt

Flow rate

LPM(GPM)

Pressure

PSI(BAR)

Amp Draw(A)
Bypass
DP-60
12
4.6(1.21)
60(4.14)
7
YES
DP-60B
24
4.5(1.18)
60(4.14)
4
YES
DP-80
12
5.5(1.45)
80(5.53)
8
YES
DP-100
12
5.5(1.45)
100(6.90)
9
YES
DP-120
12
5.5(1.45)
120(8.28)
9.5
YES
DP-120B
24
5.5(1.45)
120(8.28)
4.5
YES
DP-160
12
5.5(1.45)
160(11.0)
10.5
YES
DP-160B
24
5.5(1.45)
160(11.0)
4.20
YES
DP-100M
230
5.5(1.45)
100(6.9)
0.6
YES
DP-160S
120
5.5(1.45)
160(11.0)
1
YES
DP-120M
220
5.5(1.45)
120(8.28)
0.5
YES
DP-160M
220
5.5(1.45)
160(11.0)
0.55
YES
Dimension of car wash pump